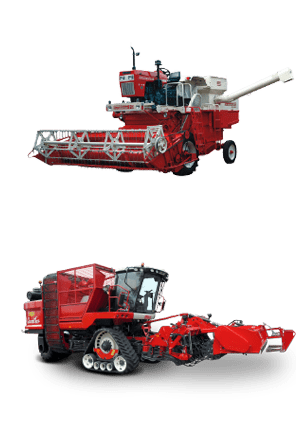 Towed and self-propelled agricultural vehicles like harvesters, sprayers and seeders are getting larger and more sophisticated. Good visibility all around the machine is essential for safe and efficient operation.
Van Zwitserland provides (custom-made) visibility solutions for the agricultural mechanization for years now. We provide shockproof, heated cameras, for the harsh conditions in the agricultural sector, so your system will always operate. Robust wiring and quality LCD monitors make it complete. Therefore Van Zwitserland is the address for robust systems to accurately monitor the operation.
References
We work with several major machine manufacturers at home and abroad. References are available on request.
Installation and assembly of camera systems in agricultural mechanization.
Van Zwitserland has built a professional team with its own recognized and certified technicians. We have several installation locations and we also have access to a flexible team of field engineers that can build at virtually every location. Flexibility is a key concept in our organization and we understand as no other that downtime costs money. Therefore together with our clients we search for the most appropriate installation days.
Contact
Please contact van Zwitserland via the contact form or by simply calling +31 (0) 15-21 25 111 Together with you one of our employees will look into what the best solutions are for your machine.
Purchase direct
If you don't need advice from one of our staff members and / or you have the knowledge and manpower for the installation. Then we recommend the, VZ Pro 207W Reversing Camera Set which you can order order direct online.